The Mission of Advantage Speech Therapy Services
My mission is to provide a warm and loving environment where children love to play and play to learn and where parents and caregivers learn strategies to carryover skills and enhance therapeutic progress.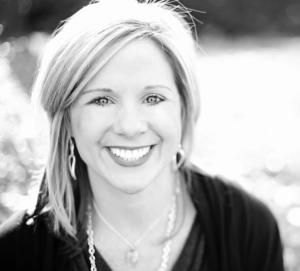 Robyn Drothler M.ED. CCC-SLP & Owner
As the owner of ASTS, Inc., I graduated from the College of Wooster in 1995 with an undergraduate degree in Communication Sciences and Disorders and a minor in Psychology. I then worked for 3 years in the Manatee County School District in Florida after which I graduated from Valdosta State University with a Masters in Education in May 2000.
During my three years in Gwinnett County, post graduate, I earned my Certificate of Clinical Competence while also simultaneously working for other private therapy companies on the side. ASTS was founded in 2002.
I am an ASHA member and am both nationally and state certified with continuing post graduate education courses to continue to develop my knowledge in the field.
I have experience in, but am not limited to, Articulation/Phonological disorders, Developmental Delays, Autism/PDD, and Down Syndrome.
Review the Developmental Milestone Chart for children ages birth to 5 to see if your child is understanding and talking at an age appropriate level. You may also review additional charts here.
My Personal Philosophy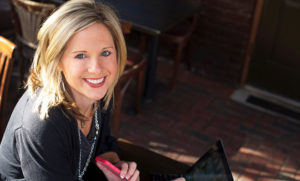 Reflecting back on my babysitting years, I think I always knew exactly what I was interested in, well before I was truly aware of it. I can remember times that I would be playing with the children I was babysitting and working on language tasks for no other reason than wanting to get them to talk or to help them to learn something new. So, once in college, I started taking required classes and landed on a Language Development in Children class and fell in love with it and only wanted more! The rest is history!
I value the experience I had at my undergraduate school - The College of Wooster (Ohio), as it gave me hands on experience at the undergraduate level since we had a Speech and Hearing Clinic right on campus. Upon entering graduate school, I felt years ahead of my peers because of the hands-on experience I had at my small liberal arts school compared to their larger universities without that experience.
I believe in having fun and "playing" with kids while they learn. My hope is that I make therapy seem like fun and they don't realize they are really "working." At the same time, I find that I take a structured approach and guide the therapy sessions in such a way to reach the goals I am wanting to achieve. Yet, if a child wants to share a story or tell me about a new game he/she got, I'm all about working "that" into the session. I want to make therapy reflect real life and what they are interested in so that it's not about worksheets and specifically drilling a certain sound, but working on words they say and using topics they are interested in.
I love using my iPad in therapy as it works as a motivational tool as well as a fun learning tool. There are so many apps out there that help kids in all different ways that even a simple game can have underlying bonuses! I remember when I got my first iPhone with only a few apps and was working with a non-verbal child. All it took was showing him a few fun things he would be able to do on my phone "if only" he would sign/say something to earn it. Sure enough it worked! He was working hard to play on my phone after that! I was happy that my purchase was for a greater good than just making calls!
I've been working in the field long enough to know that I feel much more effective as a therapist working privately, one on one, with kids compared to the school system. Not only do I see more progress and achievement towards goals, but the parents are also more involved and there is more carryover of skills as a result.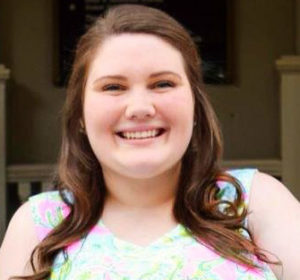 Hayley O'Hara
From a young age, I knew I wanted to spend my life helping others. I also knew I enjoyed language and talking with others! When I found speech therapy, I knew it was the perfect profession for me - a mix of helping others and communication! I graduated from the University of Georgia with a Bachelor in Science of Education in Communication Sciences and Disorders, next I attended Tennessee State University where I received my Master of Science in Speech and Hearing Sciences with a concentration in Speech Language Pathology. I have experience in private practice, home health, medical, and school settings. I am certified both nationally and in the state of Georgia and am a member of American Speech-Langauge-Hearing Association and the Georgia Speech-Language-Hearing Association. I have experience with Autism Spectrum Disorder, Down syndrome, Augmentative and Alternative communication, Cerebral Palsy, Ariculation/Phonological disorders, Tracheostomy and Ventilator, Childhood Apraxia of Speech and Pediatric Dysphagia. In my spare time, I enjoy volunteering with Guide Dog Foundation for the Blind and spending time with friends and family. Nothing is more exciting to me than seeing someone become confident in their communication skills. I look forward to working with you and your family!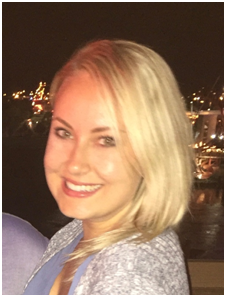 Julie Stewart, M.Ed., CCC-SLP
I have recently joined Advantage Speech Therapy Services as a part-time speech-language pathologist. I graduated from the University of Georgia with a bachelor's degree in Communication Sciences and Disorders and a minor in Human Development and Family Science. I obtained my master's degree in Communication Sciences and Disorders from the University of Georgia as well. I am certified through the state of Georgia and the American Speech-Language-Hearing Association (ASHA). In addition to my part-time position with Advantage Speech Therapy Services, I currently work full-time in the Forsyth County School District with elementary-aged kids.
My Personal Philosophy
I first became interested in this field during high school when I observed speech therapy in the private outpatient setting. I quickly grew in love with early intervention and the idea of structured play based therapy to encourage language development. Since graduating, I have had experience working with toddlers, preschoolers, and school-aged children with receptive and expressive language disorders, speech sound disorders, pragmatic disorders, fluency disorders, etc. I believe in helping kids reach their highest communicative potential through engaging therapy and effective evidence-based techniques and strategies. I thoroughly enjoy working with the pediatric population, and I am passionate about facilitating communication for all!
Rachel Harding MS CF-SLP
Having worked as a speech/language pathologist for over 30 years, I have worked in both the public and private sectors.  I have worked in the public school system (retired) and in private settings such as Headstart, Babies Can't Wait, Easter Seals and Children's Healthcare of Atlanta.  I have held positions as a general education teacher, self-contained special education teacher and a preschool special needs lead teacher. 
I graduated from Auburn University in Auburn, Alabama, with an undergraduate degree in Speech/Language Pathology.  I received my Master of Medical Science Degree in Communication Disorders from Emory University in Atlanta, Georgia.  I additionally hold certification in preschool special needs, reading and English Speaking Other Language (ESOL).  I have obtained the Certificate of Clinical Competence awarded by the American Speech and Hearing Association, along with licensure from the State of Georgia.  I have been trained in Neurodevelopment Treatment and am knowledgeable in the areas of Augmentative Alternative Communication and sign language. 
My Personal Philosophy
My philosophy of speech/language therapy is that as a clinician, I must look at an individual as a whole, not just focus on the face or mouth area.  In working as part of a team with many occupational and physical therapists, I have come to understand how our body works as a whole unit and not in isolated segments. I have an understanding of how one area of the body affects or influences another part of the body.   I feel that everyone has something to say and wants to be heard.  My job is to make sure that the message is clear and understandable to all.  I realize that there is a strong correlation between a person's language skills and their literacy skills.  I have a strong interest in the area of language and literacy and how it relates to and  affects ones' speech/language abilities.  I really enjoy working in this area of my field.