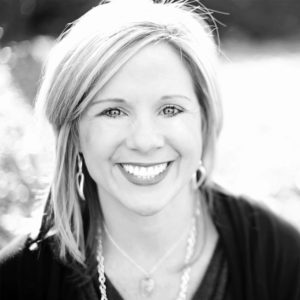 Hello, I'm Robyn Drothler! Welcome to Advantage Speech Therapy Services ("ASTS"). Thank you for your interest in my company. Here you will find a list of requirements for the position as well as useful information about my company and myself in order for you to determine if this is the right fit for you! Please feel free to ask questions that are not answered here in order to make an informed decision on whether or not to apply.
Why I love my job…
In 2020 I will have been in the speech therapy field for 23 years… That consists of 3 years in the FL schools, 3 years in the GA schools, as well as one year working for other private therapy companies before branching out on my own for 16 years! I am so blessed to be able to work as much as I want to while creating my own schedule and choosing the clients that best fit my skill set. I love working 1-1 with children of varying ages and diagnoses as it offers flexibility and variety within my day. Each child brings a unique personality to make for a lot of laughs and lasting memories. The progress I have been able to see while working privately with clients has far exceeded my expectations when I made the decision to leave the schools. Parents and kids alike CHOOSE to want the therapy which makes all the difference in their motivation and desire for change! When I look back on my 23 years in this field it is truly priceless knowing that I have helped both parents and children build better communication and ultimately made a lasting impact on their lives.
Requirements
The following is a list of requirements for this position.
Must be willing to sign a 1 year contract.
Must have ASHA license.
Must have Georgia state speech therapy license.
Must be open to driving to clients (Alpharetta/Milton/South Cumming, Roswell/Johns Creek are the areas that cover where the referrals come from. Each client is on average 10-20 min apart – could easily be less and some locations may have multiple clients at one daycare or household)…
Must want the pediatric population.
Must be available for after school hours.
Must have liability insurance – you can have your own or save $ and pay $50/year to ASTS.
Must pay $25 monthly towards HIPAA software (that is a 50/50 split with you and ASTS).
Must be willing to conduct Background Check (to be able to go into the daycares etc).
Must provide resume.
Must provide copy of driver's license.
Must fill out a W-9.
Must be ok with caseload in the Alpharetta/Milton/Roswell/Johns Creek & South Cumming area (**generally speaking as clients are grouped together).
CFY will be considered with a 2 year contract.
What ASTS provides to you…
As an independent contractor you would not be expected to have your own testing materials. I have a garage full of extra materials if you need borrow some to get started and use as a 'lending library'. Investing in an iPad could be useful but not a requirement. There are many benefits to having an iPad to use within therapy but ultimately that is up to you. If you did, you would have access to apps and programs that I am affiliated with to benefit your clients.
Will be given support for learning Fusion software in which the therapy notes are written.
Open to ongoing communication re: clients and your therapy.
Ability to choose your clients – must be a great fit for right diagnosis
Ability to borrow materials
Ability to use tests (you do not need to supply your own)
A 1099 will be provided at tax time.
*If CFY, supervision would be provided per ASHA guidelines
Reimbursement rate:
Pay is $35 for therapy and $60 per evaluation.
Therapy sessions are 30 min long.
*If CFY, pay rate is reduced to $30 per half hour of therapy until C's are obtained. Evaluation rate remains the same.
Travel is not paid but you should log it for tax time.
Any other questions? Email me or call (404) 784-1252.
I look forward to hearing from you soon and hope that you will help ASTS build a team of enthusiastic therapists!