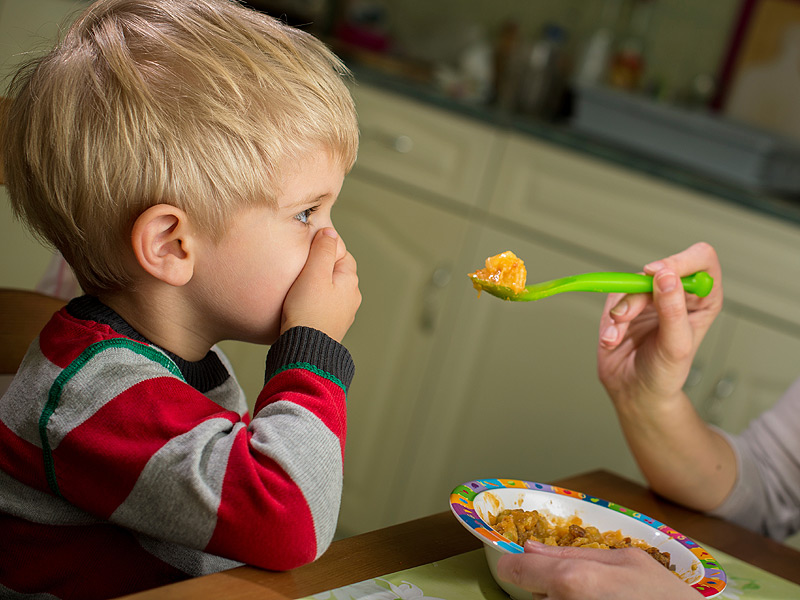 Most children will demonstrate problems with eating at some point during their development. Picky eating is a common occurrence for children as their preferences expand. Most children outgrow this behavior by adolescence. Feeding disorders are more serious than occasional mealtime battles or reluctance to try new foods. A feeding disorder is diagnosed when a child will only eat a limited number of foods and completely avoids entire food groups or textures that are necessary for proper growth and development. It is important to understand the difference between a feeding disorder and an eating disorder. Eating disorders, such as anorexia and bulimia, are serious psychological conditions which require treatment from a mental health professional. Feeding disorders may impact a child's behavior as well as physical, social, and cognitive development. Children with feeding disorders may feel socially isolated, create financial strains for their families, or become so underweight that they begin to have medical problems. Pediatric feeding disorders are estimated to impact 10% of the infants and children in the United States.
Feeding issues can present differently based on age. Newborns may have trouble swallowing due to breathing problems or a weak ability to suck. Older infants may have difficulty transitioning to baby food, table food or drinking from a cup. Toddlers and school-aged children with feeding issues often have extremely limited diets based on texture, often preferring soft foods such as yogurt and applesauce or crunchy foods like crackers and cookies. Typically, their diets do not include healthy items. Fruits and vegetables or protein sources such as chicken, beef, or fish are avoided. Other issues include children who over-stuff their mouth with food in order to trigger a swallow but often end up choking on food or even vomiting. Often mealtimes with these kids can last well beyond the recommended 30-minute window and become unpleasant for the child and the family.
If you suspect that your infant or child has a feeding disorder, it's important to have him evaluated by a speech-language pathologist who can diagnose and treat these issues. Friends and family may advise that "he will eat when he's hungry." Unfortunately, this is not the case with children who have sensory issues and problems with the mechanics of eating. The Institute of Myofunctional Studies in Roswell, Georgia specializes in the treatment of oral phase dysphagia, a condition that can cause children to limit the types of foods that they will eat. Although children with this condition are often labeled as picky eaters, the problem is more complex than that. These children typically lack the strength and coordination necessary to successfully manage more complex textures of food beyond yogurt, purees, crackers, and other soft or easy-to-chew foods. In conjunction with working on the mechanics of eating, the speech-language pathologists at the Institute of Myofunctional studies create plans for children to safely try new foods and expand their diets to include foods to which they previously had an aversion.
For more information on the evaluation and treatment of pediatric feeding disorders, contact Jennifer Herring, M.Ed., CCC-SLP or Sharon Wexler, M.M.S., CCC-SLP at the Institute of Myofunctional Studies at 770-817-8002 or visit our website at www.myofunctionaltherapy.org. We are conveniently located across from North Fulton Hospital in the Roswell Business Center, 11660 Alpharetta Highway, Suite 520, Roswell, GA 30076.  Follow us on Facebook at The Institute of Myofunctional Studies for updates, more articles and helpful hints!
---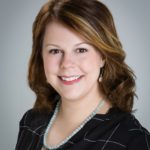 Jennifer Herring, M.Ed., CCC-SLP
Jennifer earner her Bachelor of Science in Psychology from the College of Charleston and her Master of Education in Communication Sciences and Disorders from Georgia State University.  She has worked as a speech-language pathologist in public schools, pediatric home health, and private practice.  Jennifer's expertise includes evaluating and treating individuals with a wide variety of disorders encompassing feeding and swallowing, articulation and phonology, childhood apraxia of speech, dysarthria, social/pragmatic communication, receptive and expressive language, stuttering, and voice issues.  She is certified in the Hanen Centre's It Takes Two To Talk program and has been trained by the PROMPT Institute.  Jennifer has completed additional training in the topics of pediatric feeding and swallowing, augmentative and alternative communication (AAC) and picture exchange communication system (PECS).  Licensed by the state of Georgia, Jennifer is a member of the American Speech-Language-Hearing Association and holds their Certificate of Clinical Competence.  She integrates research-based principles with the creativity required to help her patients reach their full potential.